Upcoming Events & Workshops
Study Herbology and Ayurveda at Cabrillo College...
Apothecary: Organic Herbal Body & Skin Care
This class combines time tested herbal wisdom with modern knowledge to explore a natural approach to making luxurious, organic skin care products for the whole family to enjoy. Eastern and western herbs will be included as we explore classic and exotic base oils, essential oils, butters, and waxes that are essential for making all your body care products.
Learn formulation strategies for creams, toners, scrubs, balms, clay masks, herbal pastes and more. Discover how simple herbal preparations can deliver herbs from the garden directly to the body to reduce pain and inflammation and feed the skin naturally.We will demystify common skin and body imbalances such as sore muscles, eczema, inflammation, minor wounds, cuts and abrasions. Participants will leave with abundant samples, as we will divide our time between lecture and hands-on creation of our herbal products.
This class is geared towards all skill levels, no prior experience is needed.
2 Sat., August 5 & 12
9 am - 1 pm
Room: Cabrillo College Horticulture 5010
Register by June 5: $125
Register after June 5: $140
plus $25 materials fee at registration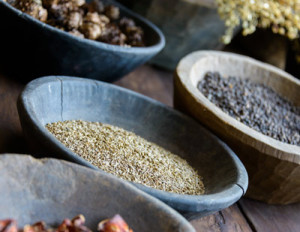 Handcrafted Herbalism: Infusions, Tinctures, Salves & More!
This dynamic hands on course will provide you with the necessary skills to become confident in traditional herbal practices. The goal of this class is to teach participants to select good quality herbs for the imbalance they would like to correct, and produce high quality herbal products for common health ailments to improve the wellness of friends and family.
The time spent together each week will be divided into discussion and herbal creation. As we dive into the art of herbalism participants will receive point by point instruction with common kitchen utensils; there is no expensive equipment to buy for home practice. The hands on lab will teach students how to make a wide variety of herbal remedies such as decoctions, infusions, tinctures, salves, lotions, oils, flower essence remedies, syrups, lozenges, throat sprays, liniments, poultices and much, much more. At the end of each class students will have a variety of samples, formulas, instructions, and the knowledge necessary to expand on their own. Discussion topics will include methods for drying, selecting and storing herbs; formulation and dosages; ethical principles for wild-crafting, materia-medica and properties of herbs.
All participants will leave with abundant samples, formulation templates, handouts and detailed instructions for making herbal goods. This class is geared towards all levels, no prior experience is necessary.
6 Mon., February 26-April 2
6:30 - 8:30 pm
Room: 1520
Register by Jan. 29: $195
Register after Jan. 29: $210
plus $35 materials fee at registration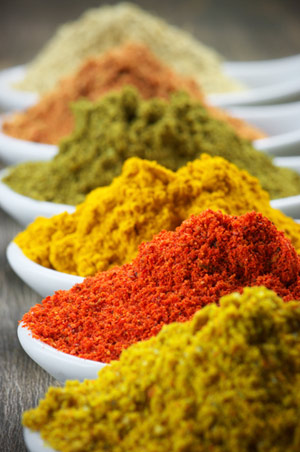 Herbal Kitchen: Formulating Teas and Culinary Spices
Would you like to know how to create delicious, powerful teas and culinary spice blends for everyday ailments? In this class we explore the art of blending harmonious and delightful tasting herbs that can be enjoyed as a beverage or used as a culinary spice. Herbal actions and energetics will be explored from both a Western and Ayurvedic herbal perspective as we dive into rich and wonderful aromas and tastes. Learn simple strategies for compounding herbs to balance digestion, promoting sleep and increasing energy. Students will partake in the formulation process and enjoy samples in class.
This class is geared towards all skill levels, no prior experience is needed.
2 Wed., June 7 & 14
6:30 - 8:30 pm
Room: Cabrillo College, Horticulture 5010
Register by June 5 $72
Register after June 5: $78
plus $25 materials fee at registration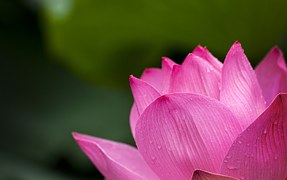 Mother's Day Herbal Gift Making
Just in time to create a heartfelt and handmade gift with your Mother, for your Mother, or to nurture yourself! Learn how to create decadent, healing herbal gifts that will soothe body and soul! In this course learn how to make luscious lip balms, healing salves, and rich body butters. Everyone will leave the class with various lip balms, salves and body butters ready to give as gifts, or to enjoy right away! Gift packaging will be provided.
Sat., May 6
9 am - 3 pm
Room: 2100B
Register by Feb. 27: $95
Register after Feb. 27: $110
plus $50 materials fee at registration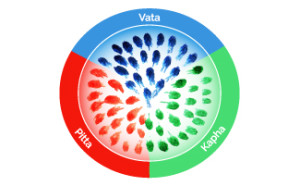 Ayurveda for Self-Care – Diet, Lifestyle and Stress Reduction
Ayurveda is a holistic health science that was founded in India, and takes a complete approach to healthcare and lifestyle management. It incorporates diet, exercise, seasonal and lifestyle routines, detoxification practices, spiritual growth, psychological support, bodywork treatments, and botanical medicine. It emphasizes prevention, as well as an individualized and multidimensional wellness method, as it considers spiritual, intellectual, behavioral, social, and environmental factors into your wellness plan.
In this class learn the basic principles of Ayurveda diet, lifestyle, sleep and stress management techniques. Explore daily and seasonal routines that can be used to help detoxify and live in balance with our body's natural rhythms. Find out how the simple self-care practices such as daily cleansing, nourishing dietary guidelines, and supportive herbal therapies bring your mind, body and spirit into harmony.
Class includes an Ayurveda cooking lesson where we will prepare and enjoy a balanced, healthy meal together.

4 Wed., May 10 - 31
6:30 - 8:30 pm
Room: 1520
Register by Feb. 27: $125
Register after Feb. 27: $140
plus $25 materials fee at registration