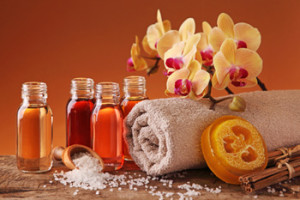 This class combines time tested herbal wisdom with modern knowledge to explore a natural approach to making luxurious, organic skin care products for the whole family to enjoy. Eastern and Western herbs will be included as we explore classic and exotic base oils, essential oils, butters, and waxes that are essential for making all your body care products. Learn formulation strategies for creams, toners, scrubs, balms, clay masks, herbal pastes and more.
Discover how simple herbal preparations can deliver herbs from the garden directly to the body to reduce pain and inflammation. Join us as we demystify common skin and body imbalances such as sore muscles, eczema, inflammation, minor wounds, cuts and abrasions; and feed the skin naturally.
Participants will leave with abundant samples, as we will divide our time between lecture and hands-on creation of our herbal products.
This class is geared towards all skill levels, no prior experience is needed.
2 Sat., Oct. 7 & 14
9 am – 1 pm
Room: Horticulture 5010
Register by June 5: $125
Register after June 5: $140
plus $25 materials fee at registration