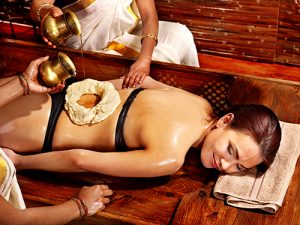 The Sanskrit name of this chakra is svadhisthana, meaning one's own place. The sacral chakra is associated with the parts of our consciousness that are concerned with food and sex. It is the communication from the physical body to the consciousness, about what the body desires and finds pleasurable. It is also where we distinguish a sense of oneself and how to establish relationships with others.
This second chakra is associated with lessons on sexuality, work, creativity and self-protection. It corresponds to gifts of survival such as financial and creative support. It is also related to making conscious happening in regard to making decisions on whether or not to have children.
When this chakra is clear, the person is grounded in mind/body awareness and responds appropriately to physical cues and requirements. The sacral chakra is associated with the lumbar plexus, which includes the reproductive system, abdomen, and lumbar region of the back. The sense of taste and the water element are associated with this chakra. When someone does not have a clear relationship with water, such as a fear of swimming or being on a boat, it is a reflection of an imbalance in the sacral chakra.
This chakra is associated with the sense of taste and appetite. It is also involved with the person's willingness to feel their emotions. Excess energy in the sacral charka may be displayed as lustful, manipulative, and/or addictive behavior. Deficient energy in this chakra may be exhibited through co-dependency or a submissive demeanor.
Color:  orange
Location: sacral area, genitals, hips and low back
Endocrine gland: ovaries and testes
Note:  D
Developmental stage: 6 months to 24 months of age
Element:  Water
Ayurveda Treatment:  Spine Therapy
Traditionally called Katibasti, this ancient ayurvedic treatment has a profound ability to relieve back pain, melt rigidity in the spine and nourish the bones. It includes a localized herbal steam and massage over the back. Followed by a warm medicated herbal oil treatment where warm herbal oil is poured within a dough dam that is created around the problem area of the spine to nourish and strengthen muscles and nerves.
Benefits:
Backache
Spinal problems
Disc alignment
Arthritis
Herniated discs
Book your appointment today-(831)818-6660!