Ayurvedic Wellness Groups in Santa Cruz
Join us for a personalized 3-month ayurvedic transformation
Small Groups • Big Changes
Our Ayurvedic Wellness Groups are designed to meet you where you are ... and help take you to where you want to be.
Individual consultations provide a personalized approach; while the online forum and weekly group meetings offer community support to keep you engaged and on track.
Each 3-month session includes a mix of:
Individual consultations
Weekly group meetings
Dietary guidelines
Supplements
Personalized exercise programs
Lifestyle modifications
Relaxation therapies
Online forum — where you can have your questions answered 24/7.
Heal your body • Evoke internal relaxation • Awaken your spiritual self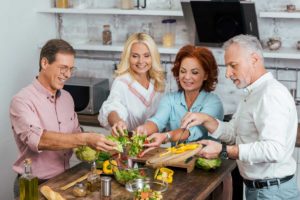 How Your Ayurvedic Transformation Works
While our Ayurvedic Wellness Groups are tailored to the specific needs of each participant, they also tend to follow a general timeline
Elimination Diet for Your Constitution (2 months)
Detox and Restoration (1 week)
Rebuilding with Food  (3 weeks)
What's Included
Program Manual
3 Month Supply of Herbs & Supplements
Food Journal
Exclusive Unlimited Forum Access
Personalized Exercise Program
Lifestyle Guidelines
Sleep Optimization Tips
Daily Relaxation Routine
Detox Book
Practice Ayurveda Workbook
Cookbook, Food List and Menu Options
Private Consultation
Weekly Group meetings
Weekly Progress Assessments
8 Week Constitutional Diet
1 Week Detox and Restoration
3 Week Rebuilding: Reintroduction of Foods
Experiencing vibrant health and fostering community with like-minded individuals is easy with this program!
Santa Cruz Ayurvedic Wellness Groups
Autoimmune & Inflammatory Reactions
Great for:
Allergies
Skin imbalances
Inflammatory bowel conditions
Blood Sugar Imbalances
Recommended for:
Weight loss
Blood sugar imbalances and related disorders
Leaky Gut & Food Sensitivities
Recommended for:
Gas
Bloating
Malabsorption
Indigestion
Parasites
Yeast infections
Brain fog
Lethargy
Fungal overgrowths
Food allergies
Women's Health
This program helps:
Adjust hormonal imbalances
Restore adrenal fatigue
Support transitioning into perimenopause and menopause