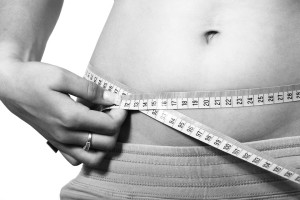 There are certain supplements that can be a part of a healthy weight loss regimen and may help with hunger and help to gently increase the metabolic rate, and may be beneficial to those who need a little help. These supplements will not bring about instant results, and losing weight should not be an overnight affair. It is not healthy to lose any more than 1-2 pounds per week. Below are some sensible weight loss aids that can be incorporated into the diet or supplemented. each works in a unique way, so choose those supplements apply to the root problems of the weight imbalances:
 Chromium Picolinate is believed to help build muscle, slow down aging and control blood sugar by assisting insulin to do its work more effectively and efficiently. Scientists have discovered that people who lack chromium in their bodies generally carry extra weight. An added bonus is that Chromium tends to decrease craving for sweets.
 Ginkgo Biloba assists the brain by increasing its supply of blood and oxygen, and extracts of this tree's leaves have also been shown to increase the ability of brain cells to make use of glucose. It increases energy and circulation.
 Fiber is another essential part of life and dieting. Fiber helps keep the colon clean and functioning properly. If taken before meals, it helps suppress appetite and gives a feeling of fullness.
 Omega-3 fatty acids may assist weight loss by improving insulin efficiency in using carbohydrates and fats for fuel. Additionally, omega-3s may help people who constantly crave fatty foods because it will satisfy the body's hunger for the right kind of fat.
 Coenzyme Q10 is another important nutrient that can significantly compliment weight loss. CoQ10 exists everywhere in the body assisting with enzyme functions on a cellular level. It encourages energy production which helps enzymes release energy in every cell. This in turn reduces fat storage. Studies have found that some overweight people have low levels of CoQ10, and by supplementing it, they can help control their body weight.
 Siberian Ginseng (Eleutherococcus senticosus; Panax spp.) aids in moving fluids and nutrients throughout the body and reduces the stress of adapting to new eating habits. This should not be used by those with high blood pressure, heart disorders, or hypoglycemia.
 Vitamin C with bioflavonoids is necessary for normal glandular functions. It speeds up a sluggish metabolism, prompting it to burn more calories.
 B vitamin complex helps burn calories and lessens the cravings for sugar..
 Garcinia cambogia suppresses appetite and prevents the body from turning carbohydrate calories into fat by inhibiting the action of an enzyme called ATO-citrate lyase.
 L-Carnitine helps the body break down fat deposits.
 Apple cider vinegar helps the body properly metabolize carbohydrates.
 Oolong tea and green tea are gentle thermogenic agents.
 Glutathione works to tonify the adrenals and optimize the metabolism.
 Gymnema Sylvestre helps satiate sugar cravings.
 Guggulu is an herb used in Ayurveda that helps the body metabolize fat and improves thyroid function by increasing thyroid hormone levels.
 L-Glutamine is an amino acid that helps curb sugar cravings when blood sugar levels drop.
 Cayenne pepper shrinks fat tissue and lowers blood fat levels.
 Cinnamon raises metabolism and reduces blood sugar levels.
 Dandelion root slows digestion making you feel fuller longer, while cleansing the liver.
 Turmeric reduces the formation of fat tissue.
 Ginger is an appetite suppressant that also boosts metabolism.